Pro Flags



Available in multiple colors, Pro Flags™ easily attach to your shelter or stand alone to bring your graphics nearly anywhere!
Yes, we accept School District Purchase Orders - just fax it or email it!
Call SFG for customization. 866-311-SFGI
ATTRIBUTES:
o Available in 4 Designs
o Lightweight and Sets Up Quickly
o Large Printable Area
o Poles Collapse to 60" (1.5 m) or Less
o Double-Sided with Opaque Barrier
o Single-Sided Imprint Graphics
o Double-Sided Imprint Graphics
o Digital Mirror Image Graphics
o Includes Carry Bag

BLADE:
o The sleek Blade design is perfect for indoor and outdoor events
o Now available with double-sided print
o Double-sided Flags include fabric, pole, and deluxe ground stake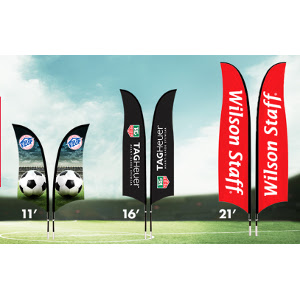 BLADE PLUS:
o The Blade Plus design is wider and can allow for larger graphics.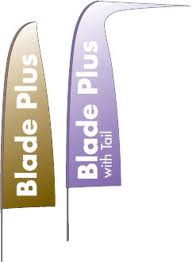 CORNER:
o The Corner Flag comes with a sturdy one piece pole. The anti-furling arms ensure your flag remains visible indoors or out.
TEAR DROP:
o The Tear Drop utilizes tension to maintain the unique shape for continuous graphic exposure.